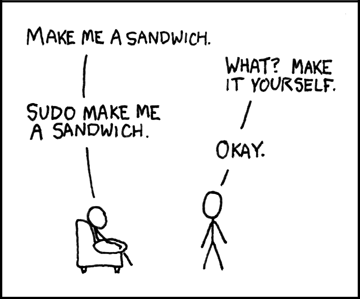 xkcd - Randall Munro's brilliant webcomic is an excellent place to further your education. You can learn all kinds of useful stuff there. We also love his book Thing Explainer so much that it's routinely shelved just outside STEAMworks.
Gear Up University - Spatial visual thinking! "This class is open-ended, creative and challenging," they say, "offering a counterbalance to the quantitative-only approach to teaching. Our current 'words and numbers' system has failed to develop the spatially gifted student to any meaningful extent. After years of research, the following curriculum, in particular the concept of Conceptual Design Blending, is an example of what actually works in today's classroom."
Modern Mechanix - Yesterday's tomorrow, today! Yeah, sure, it's possible to shape a future without understanding the past, but chances are you're gonna do a relatively poor job of it. Instead, spend some time in this endlessly entertaining scanned archive of tech magazines from the entire 20th century—stuff like Interface Age and Byte, from ancient Popular Mechanics to that beloved 1960s classic Sexology.
Here's a randomly selected bit from 1978:
A few weeks ago a master's degree candidate in computer science confided, with an embarrassed laugh, that he had never seen a computer. His experience with the machines of his chosen vocation had consisted entirely of submitting punched cards through a hole in a wall and later getting printed results the same way. While his opportunities to see equipment are restricted due to his student status...